WELCOME TO CHELSEA
Stand atop the Empire State Building at sunrise and look West towards the Hudson River and you will enjoy a Chelsea morning. Sprinkled with distinctive brunch spots, stimulating art galleries, and unique boutiques, Chelsea is the place to be.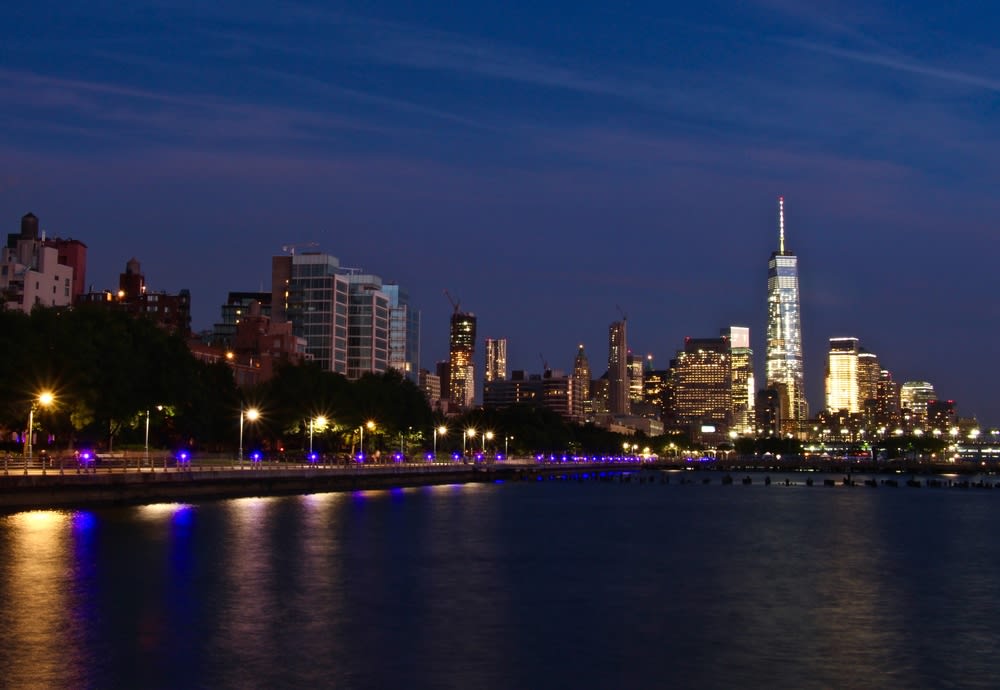 THE VIBRANT EPITOME OF NEW YORK'S CULTURAL TAPESTRY
Once a farm in 1750, Chelsea was named after the estate of England's Sir Thomas More, when purchased for residential and commercial use. This admirable neighborhood is bound by the Hudson River to the West, Fourteenth Street to the South, Sixth Avenue (or maybe Fifth) on the East, and Thirty-fourth Street rimming the North while in proximity to some of Manhattan's most desirable neighborhoods such as Midtown West, Tribeca, Hell's Kitchen and .

Known for its LGBT population, this trendy neighborhood is primarily residential in character with a large number of diverse shops, restaurants, bars, and delis. Clement Clarke Moore, credited with authoring "A Visit From St. Nicholas" (becoming the iconic "The Night Before Christmas") inherited the property and developed it into residential lots for wealthy New Yorkers. Chelsea's character remained residential for thirty years, when an industrial zone cropped up on the waterfront in the mid-1850s with turpentine and camphene distilleries. The Baker and Williams warehouse stored uranium for the Manhattan Project in the 1940s, however the site was fully decontaminated in the 1990s.

Perhaps coincident with the development of the High Line from 2006-2014, a one-time elevated railroad now a popular urban park with 5 million visitors annually, Chelsea's traditional brick brownstones now share space with buildings designed by cutting edge architects. An exodus of art galleries from SoHo to the less expensive Chelsea in the 1990s exacerbated the change. Big box retailers replaced some of the older shops, and gentrification has been rapid, with the average income around $140,000. Although, Chelsea is still home to two major public housing projects, thus its historical ethnicity is still reflected in its diverse and vibrant population.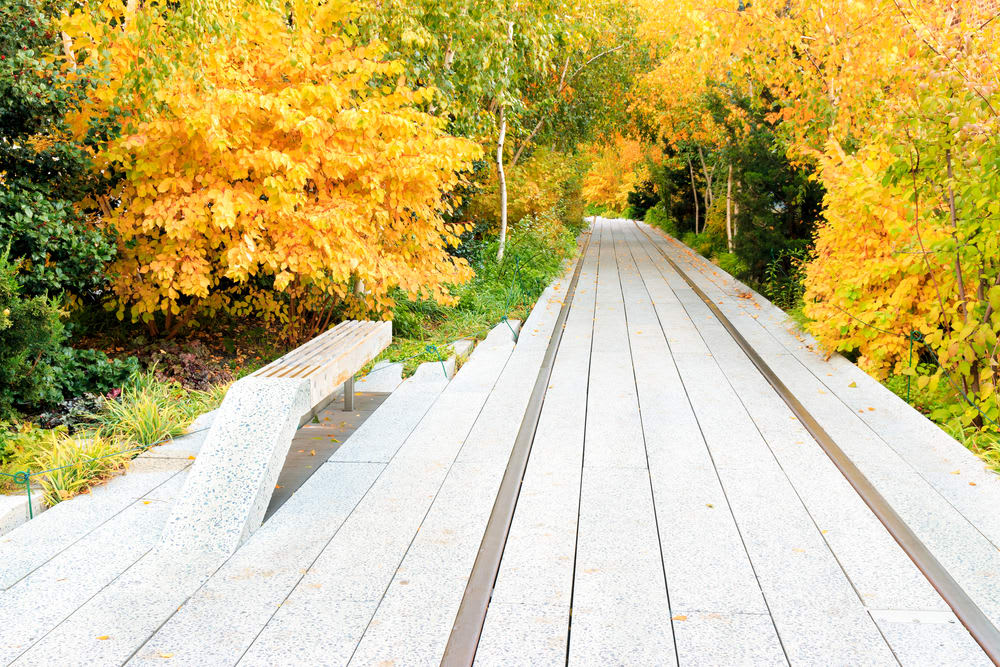 REAL ESTATE INSIGHTS
As of November 2015, the median sales price for homes was $1.25 million, a six percent decline from the previous quarter. The average list price for homes is just short of $3.8 million. The average price-per-square foot, at $1,704, exceeds New York's' average by 20 percent.As for residential real estate—you might find a co-op or condo apartment in the low $400,000's, but plan on it's being 300-500 square feet. From there, apartment homes exist in most ranges up to $1 million. However, real estate in Chelsea can have prices shoot up to as high as $70 million for a Walkers Towers penthouse. A few foreclosure properties are listed, but it's probably best for an interested buyer to contact a brokerage with neighborhood expertise and inside knowledge. Contact today to arrange a showing of the most exclusive properties in the neighborhood or to list your Chelsea home or property.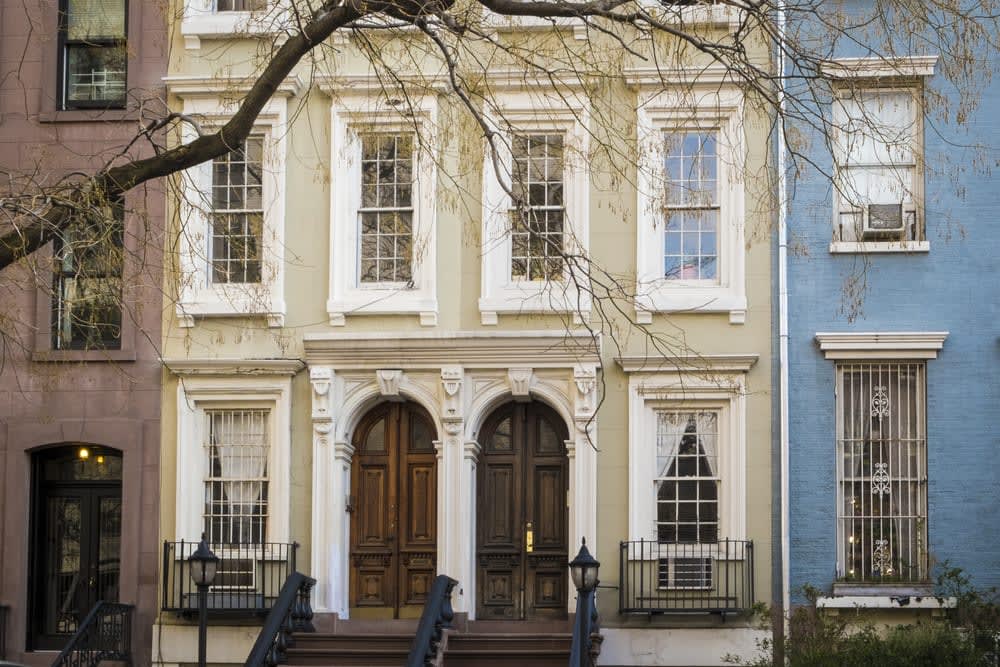 PEOPLE & LIFESTYLE
With its 400 galleries, art is still a huge focus, but that being said, Chelsea mixes uptown prosperity with downtown charm. Although rents and home prices are high, it hasn't lost touch with its working class roots, perhaps because of the public housing. People of all income levels walk the same streets and shop in the same places, a circumstance which maintains a potent feeling of community.

With its decadent charm, Chelsea attracts a diverse residential tapestry, with even some celebrities calling Chelsea home. Harrison Ford and Calista Flockhart maintain a home here, as do Katie Holmes and Kelsey Grammar. It's also no surprise that "This American Life's" Ira Glass chose Chelsea as a place to live.

With the completion of the High Line urban park, more and more people visit Chelsea to hang out, stroll through, and view the eclectic mix of architectural wonders. The High Line Park passes through the busy Chelsea Market, once a Nabisco factory, but now housing a number of diverse shops and eateries.

Celebrity chef and globetrotter Anthony Bourdain is heading a group planning on taking over the entire mezzanine of the enormous Pier 57—the "Superpier—" to develop a 155,000-square-foot food hall complete with vendor food stalls, a restaurant, farmers' market stands, fish markets, charcuteries, bakeries, and other specialty food vendors. It is located on Chelsea's West end.
INSIDER TIPS
The High Line
Chelsea Historic District, 20th to 22nd between Eighth and Tenth Avenue
Clement Clarke Moore Park
Chelsea Market
Chelsea Flower Market
Fashion Institute of TechnologyHotelsChelsea is home to a number of enjoyable lodging facilities, here are some of the best:The Maritime Hotel
Eventi, a Kimpton Hotel
Dream Downtown
Hotel Americano
Manhattan NYC—an Affinia Hotel
The Standard—High Line New York
Restaurants​​​​​​​​​​​​​​​​​​​​

So many restaurants, cafes, and bars dot Chelsea that it's impossible to name them all. Most are good to outstanding, since poor-to-average places don't stay in business. Still, here are a few recommendations:Alta Linea, an inspirational trattoria, in the High Line HotelCo., which takes pizza to soaring new heights.Cull and Pistol, in the Chelsea Market, an oyster bar and seafood specialistDel Posto is Mario Batali's take on haute Italian fare with haute prices and has become the mecca for sensational Italian fare.Hill Country, a Manhattan take on Texas barbecueFlatiron Lounge, mahogany bar and red leather seats and a destination for lovers of creative libations.
Porchlight, with its laid-back Southern charm, retro look, and down home cocktailsThe Tippler, in Chelsea Market, really might be all things to all people. Customers can order wonderfully creative bevvies, yet not feel ashamed if they want a simple bar pour.
Shopping
With a neighborhood so large and so diverse, listing even the best places to shop is a daunting task. Choices from specialty meats, to shoes, to confectioners, to chic threads are both myriad and many.A locals favorite, the Chelsea Flea Market, has an extensive array of tents exhibiting trinkets, works of art, clothing, and interesting antiques.Anthom is a women's boutique that reminds you of a cutting edge art gallery.192 Books is a book lover's idea of heavenLetter J is a throwback to the days when specialty men's' shops had exclusive offerings not available anywhere else.
List of Schools:​​​​​​​
Numerous public and private school choices exist in Chelsea to meet the diverse needs of the population it serves.
​​​​​​​Public:
​​​​​PS 11, the William T. Harris School, from pre-K to grade 5, with a swimming pool
PS 33, Chelsea Prep, pre-K to grade 5
Lab School for Collaborative Studies, grades 6-12
Bayard Rustin Educational Complex, houses six small schools for grades 6-12
Liberty High School for Newcomers, grades 9-12
The Museum School, grades 9-12
The O. Henry School, grades 9-12
Private:​​​​​​​
Avenues: The World School, pre-k through 12
​​​​​​​Xavier High School, Jesuit for grades 9-12