Welcome to Central Park South
Nestled below the slice of heaven that is Central Park, the neighborhood of Central Park South is one of the most coveted 15-square blocks in all of Manhattan

​​​​​​​Central Park South - Rich in History and Culture
It is a premier destination for sophisticated buyers and tourist alike—thanks to the high-end shopping and iconic views of some of the city's most spectacular sights. It's difficult to picture a time when the glitz and glamour of Fifth Avenue and Central Park did not exist. Yet it was not until the late 1800s that Manhattan's wealthy made the move uptown. Once farmland and a shanty town, this neighborhood did not attract a high-end clientele until New York Catholic Archdiocese, John Hughes, moved his congregation here from NoLita in 1898. Many mocked Hughes for this move, claiming no one would attend church at St. Patrick's Cathedral all the way up on W. 50th Street. Little did they know the extraordinary neighborhood that would flourish around the church.
Central Park South is a is relatively small, exclusive neighborhood. Central Park South is bound by W. 59th and W. 54th Streets on the North and South and by 5th and 8th Avenues on the East and West, respectively.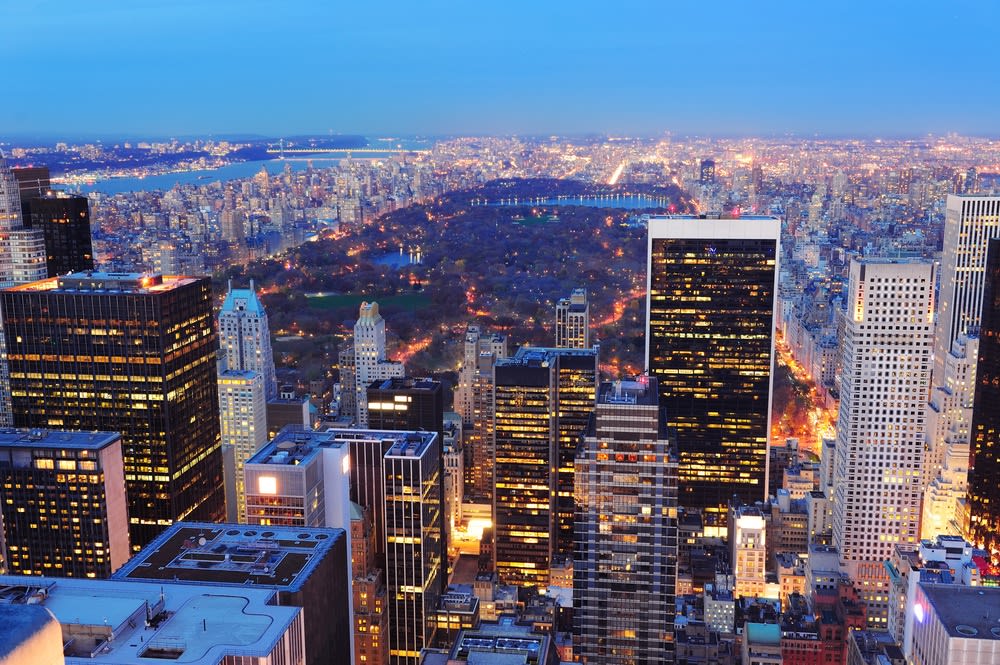 ​​​​​​​Central Park South Real Estate Insights
One of the most expensive neighborhoods in Manhattan, Central Park South Real Estate offers luxury homes that start at around $870,000 for a studio apartment. Residents can expect to pay upward of around $20 million for a larger upscale apartment; however, there is a myriad of price points in between.
Residents of Central Park South enjoy plenty of amenities in this neighborhood, including secure buildings with doormen and easy access to nearby shopping, theaters, and nightlife. Buyers in the market for a luxury home in Central Park South should work with an experienced Central Park South real estate agent to ensure access to the entire inventory the market has to offer, including exclusive off-market listings. Prices for rent in Central Park South are slightly lower than in other high-end neighborhoods such as or Chelsea.
Whether you are looking for a Central Park condominium, a stunning home close to the park, or Central Park Penthouses for sale contact Noble Black for any questions regarding Central Park real estate.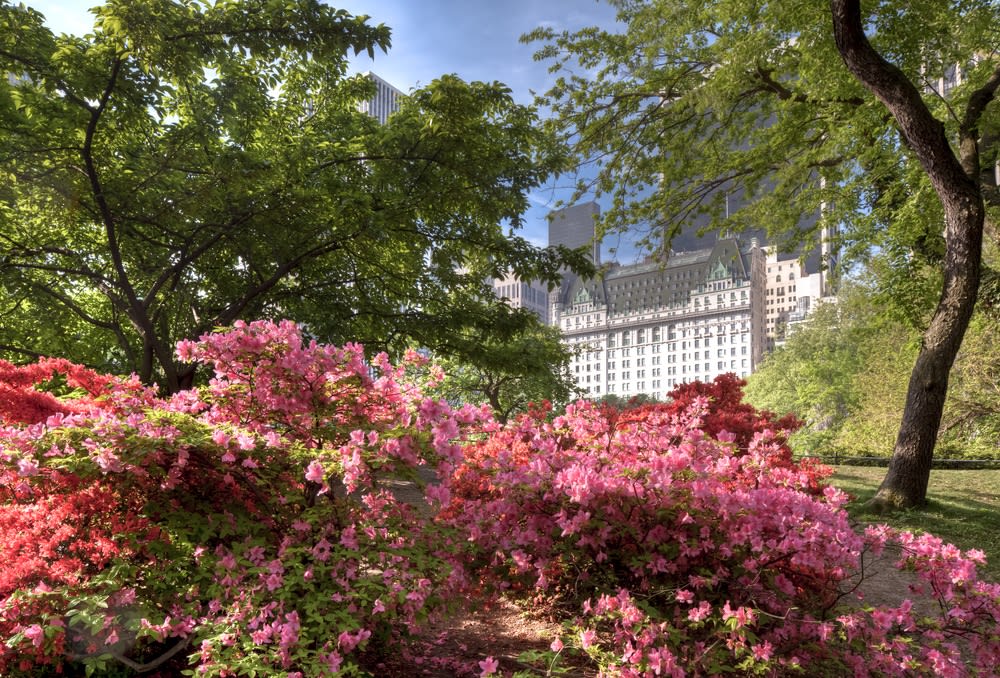 ​​​​​​​People and Lifestyle
Median household income in Central Park South is just over $100,000 per year, while the average household net worth falls just over $1 million. The median age for residents in this neighborhood is 37. Most of the neighborhood is populated by couples married with children—about 44 percent. The second-largest demographic is single males at almost 40 percent. Most of the residents of Central Park South, about 30 percent, hold a Bachelor's degree. People with a Master's degree make up the second largest educational demographic with about 20 percent.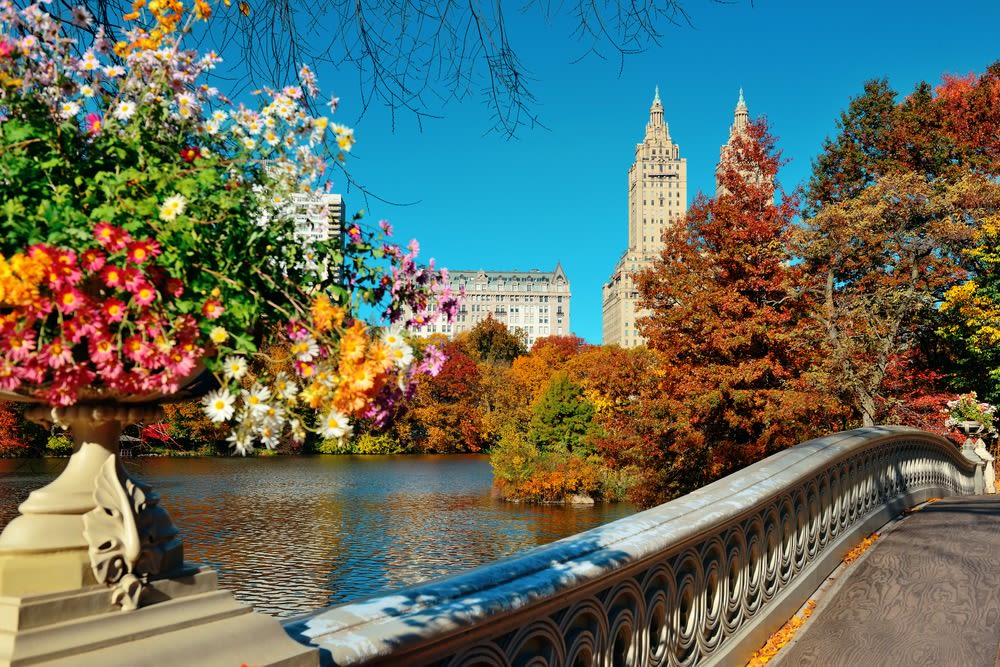 ​​​​​​​Central Park: Insider Tips
Parks and Recreation

Central Park, one of the most iconic green belts of the United States, is the only park in Central Park South. The park offers a large, beautiful piece of nature in the heart of NYC. Over 778 acres large, Central Park is larger than the entire country of Monaco. It boasts events like Shakespeare in the Park and New York Philharmonic concerts. It has hiking, biking and running paths for the people's enjoyment. New York residents play baseball, soccer and football in the many designated areas. There is also a zoo, a skating rink in the wintertime and several ponds and waterways. This scenic park allows for calming verdant strolls, that transports you to a more relaxed mindset.

Hotels

Arguably the most famous hotel in New York City, The Plaza is not only a hotel; most of The Plaza's rooms are reserved for long-term stay apartments. Residents come and go through a separate entrance, so they do not need to fraternize with guests. This hotel has been featured in many movies, books and TV shows, including "Gossip Girl", "Home Alone 2: Lost in New York" and "Eloise".

The Waldorf Astoria is a historic hotel that hosts the President of the United States when he travels to New York City. Opened by the great Astor family and moved up to its current location in 1931 (since its original location was where the Empire State Building now stands), the hotel has a "secret" tunnel that runs from Grand Central Terminal to the presidential suite.

Since this part of town is bustles with tourists, there are plenty of diverse hotels in the area that range in price and amenities.

Restaurants

Central Park South offers a mixture of both high-end and casual restaurants. The Grand Central Oyster Bar in Grand Central Terminal is an iconic spot where guests can dine on fancy cocktails, fresh-shucked oysters, and a large selection of fresh fish and savory meat dishes.

Harry Cipriani, a local high-end chain, offers steaks, seafood, pastas and salads in a refined setting. Known for its impeccable service, Cipriani has been around since 1931. The Cipriani's on 5th Avenue was its first of twelve worldwide locations. Previously known as Harry's Bar, the Cipriani's have kept the original name to pay homage to the bar that "made" the Cipriani name.

Armani/Ristorante is located inside the Armani Store on Fifth Avenue and offers a high-end yet casual experience with an incredulous fresh Italian menu. Opened right after the economic crash of 2008, the restaurant was able to hold on and is still a neighborhood favorite. Locals enjoy glasses of wine in a relaxed setting, with a scenic view of Fifth Avenue.

Nightlife

Since it is located adjacent to Times Square, Central Park South offers residents plenty of lounges and bars in their own backyard. The classic Broadway Theaters and vibrant nightclubs lie a few steps away. The Campbell Apartment in Grand Central Terminal is a popular place to sip on classic and intricate libations while rubbing elbows with some of the Financial District's biggest power players. The 21 Club offers prohibition-style cocktails in one of the few historic speakeasies still around from the 1920s.

Shopping

Fifth Avenue is one of the most famous streets worldwide, as it is known for its fashionably sophisticated shopping scene in Manhattan. Some of the most expensive items can be found in the stores that line this street.

During the holiday season, tourists flock to the large department stores to see a spectacle of lights and displays. Large department stores include Bloomingdale's, Saks Fifth Avenue and Bergdorf Goodman's. High-end jewelry stores include the world-famous Tiffany's and Henri Bendel. For your convenience, the Apple store is open 24 hours a day, 7 days a week. It is located on the site where Woody Guthrie lived when he first moved to Manhattan.

List of Schools

Public:

PS 111 Adolph S. Ochs, grades PK-8
New Explorations into Science Tech & Math High School, gifted grades K-12
Institute for Collaborative Education, grades 6-8
School of the Future High School, grades 6-12
Professional Performing Arts High School, grades 6-12
Bard High School Early College, gifted grades 9-12

Private:

Barrow Street Nursery School, preschool
City & Country School, grades preschool-8
Little Red School House & Elisabeth Irwin High School, grades PK-12
Find Your Home in Central Park South
Whether you are looking to buy a home in Central Park South or sell your Central Park property, Noble Black provides the highest level of service and expertise to his clients. An expert in luxury buildings, Noble has marketed and sold some of the most coveted and expensive homes in Central Park South. Contact us today for assistance with the purchase or sale of a home in Central Park South.


Noble Black Real Estate
575 Madison Ave New YorkNY10022
Tel: 2129098460