Despite there being over 1,500 greenspaces sprinkled throughout
New York City
's five boroughs, there are a select few that seem to get all the attention, notably Central Park. Even though New York is known as the concrete jungle, the city's parks are what make it livable, offering great spaces for residents to gather and enjoy, serving as vibrant extensions of
the neighborhoods
in which they are found. Check out this list of underrated – yet equally beloved – parks across NYC.
Straus Park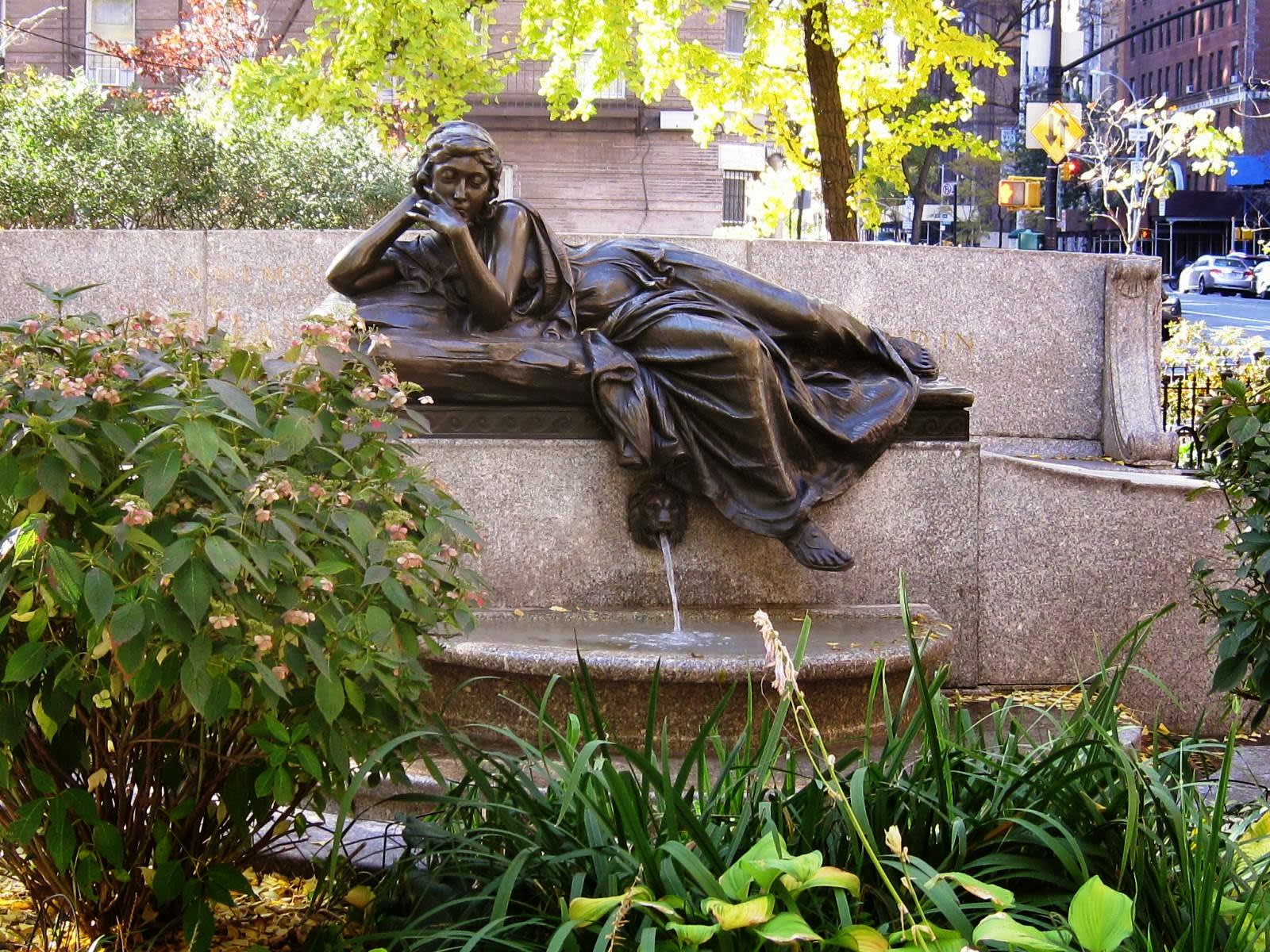 Tiny yet essential to the meeting point of the
Upper West Side
and Morningside Heights, Straus Park provides residents with a leafy escape from the bustle of the world just on the other side of its trees. Minutes from Columbia University and right off Broadway, this park sits in the middle of the city's chaos yet feels removed from it thanks to a graceful sculptural fountain at its center and the lush landscaping creating a barrier between the commotion and the calm.
Elevated Acre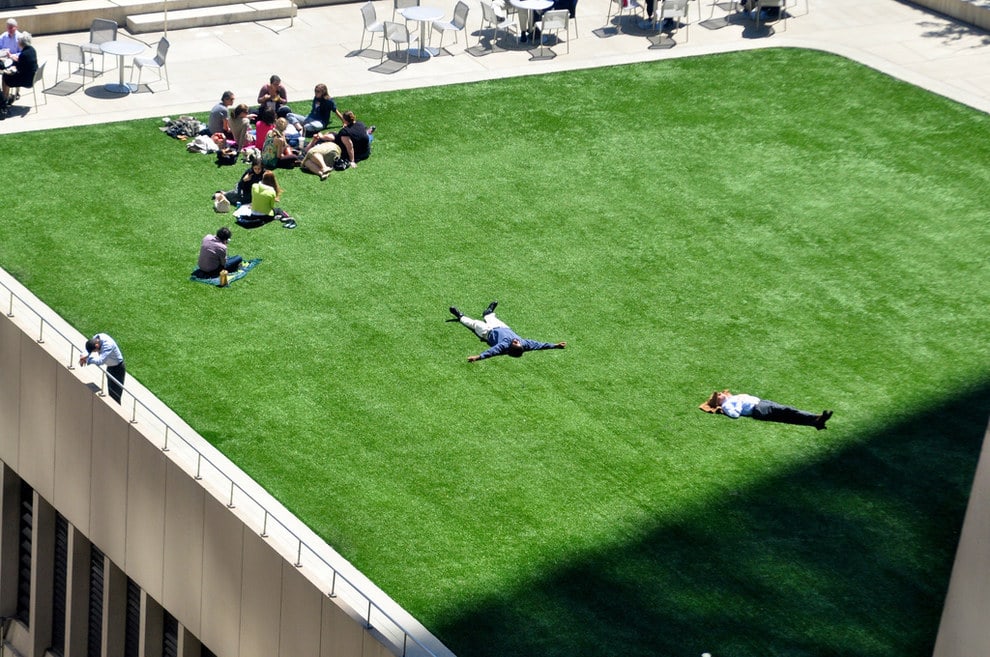 Akin to
TriBeCa
's famous High Line, the Elevated Acre is just what you would expect: a 'park in the sky' lifted above the city on a Lower-Manhattan rooftop. Great for a lunch break or a weekend stroll, this quiet lawn offers sweeping views of the East River, making it an amazing oasis in the heart of Wall Street. After riding two sets of escalators you'll come upon this garden retreat hidden from those who don't already know about it where you can bring your lunch, a picnic, your dog, or your friends and enjoy the view!
Elizabeth Street Garden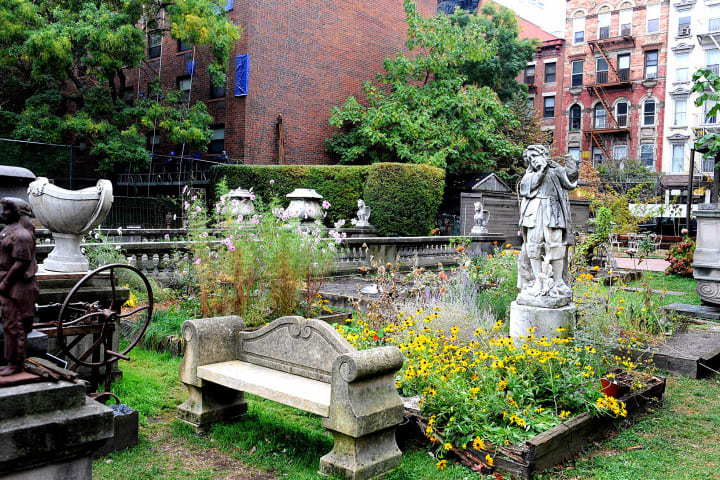 Located on the former site of P.S. 106, this community garden in Little Italy has been threatened in recent years by developers who want to construct affordable housing on the land, but remains open to visitors thanks to the community's efforts to protect it. Safe for now, Elizabeth Street Garden is filled with charming marble and cast sculptures, making it a refreshing and entertaining place to escape the city. Open from noon to 6 p.m. on Wednesdays through Fridays and from 10 a.m. to 6 p.m. on the weekends, this is a great spot to take your lunch break or to walk through on your Sunday afternoon stroll.
Paley Park and Greenacre Park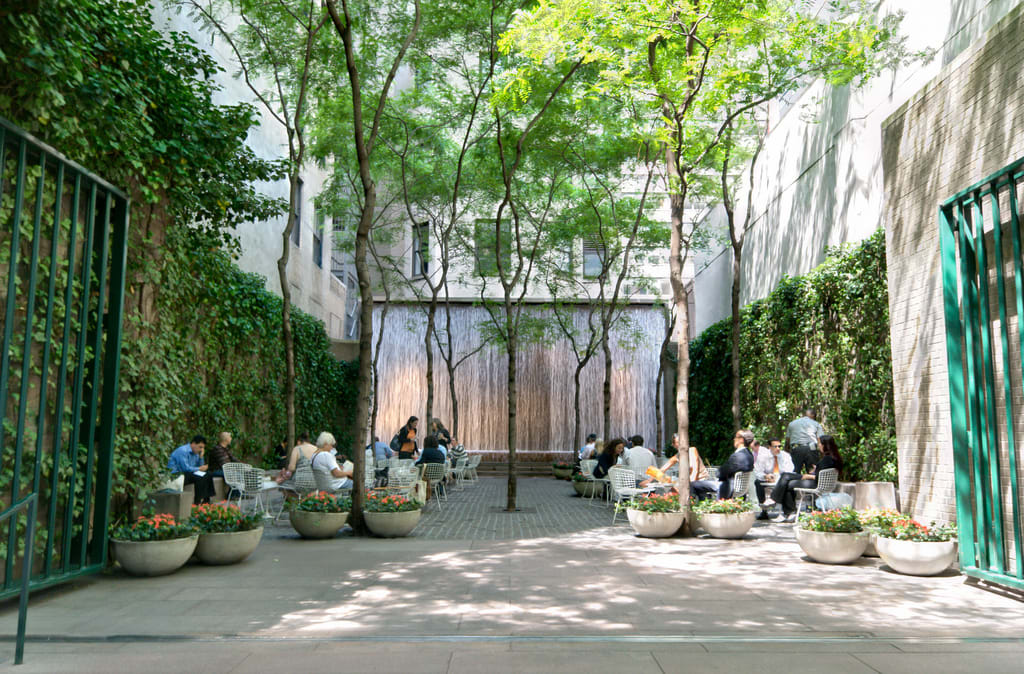 Located within four blocks of each other, these two parks both offer respite from
Midtown
's bustling crowds as well as cascading fountain walls to help drown out the city noise and cool the hot summer air. Greenacre Park has been around since 1971 and has served as a midday escape for business men and women alike for decades. Shady and magical, Greenacre Park has been likened to 'Narnia', a dreamlike oasis providing visitors with peace and quiet tucked between corporate buildings.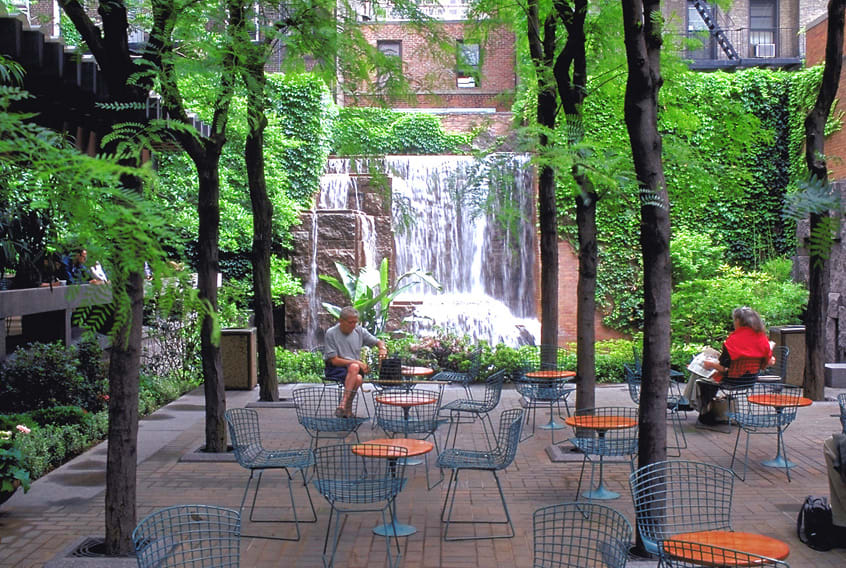 Paley Park is a similar pocket park in Midtown that maximizes its small area to provide Manhattanites with a soothing environment lacking in abundant greenery yet overflowing with peaceful ambiance. If your office is nearby, be sure to stop into one of these urban oases to pause and enjoy their beauty amidst the craziness of the city.