Even though every street in New York contributes to making the city a landmark in itself and one of the most beloved cities in the world, there are certainly some standouts that have both been around for a long time and seen incredible things. We've compiled a list of five historic routes that deserve to have special attention drawn to their stories as well as their charming appearances: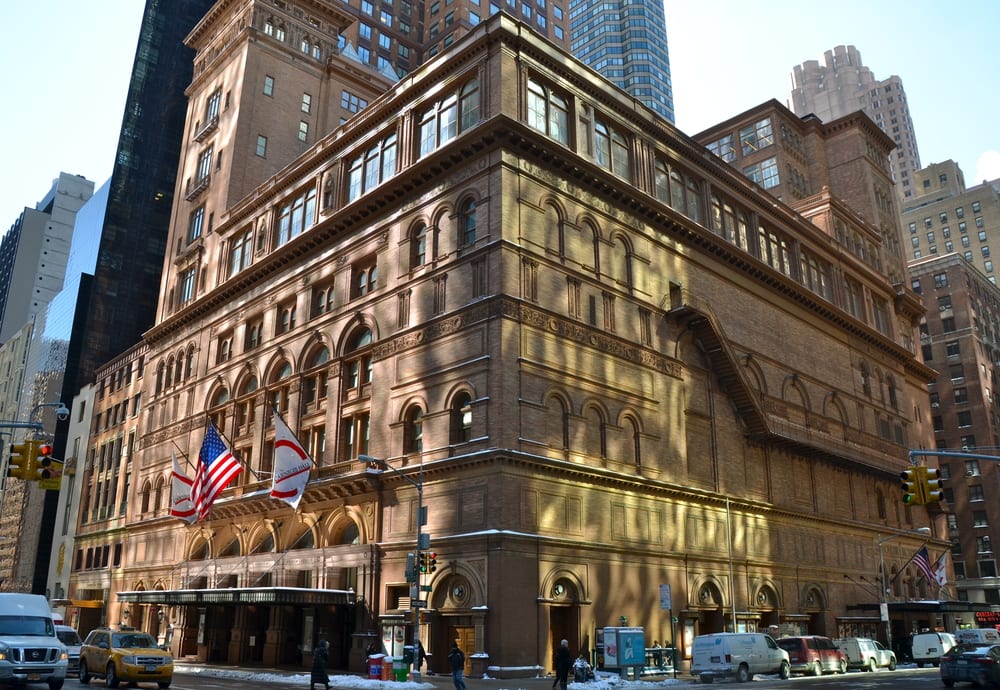 Carnegie Hall
57th STREET

While
57th Street
has become known as 'Billionaires Row' and is somewhat synonymous with a trend towards luxury developments in the city like
One57
, this midtown street is also home to several historically significant spots. Carnegie Hall, celebrating its 125th year in 2016, sits at 57th and 7th and is one of the city's most well known monuments. Located south of Columbus Circle and just a block West of this iconic spot is the picturesque Hearst Tower. Built in the mid-2000s, this structure encapsulates the marriage of old and new, with a glassy tower sitting atop of an original 1920s-era building. Famous for its skyscrapers, New York is full of them, however this one in particular seems to liven up the once quiet street and make everything around it seem so much more striking.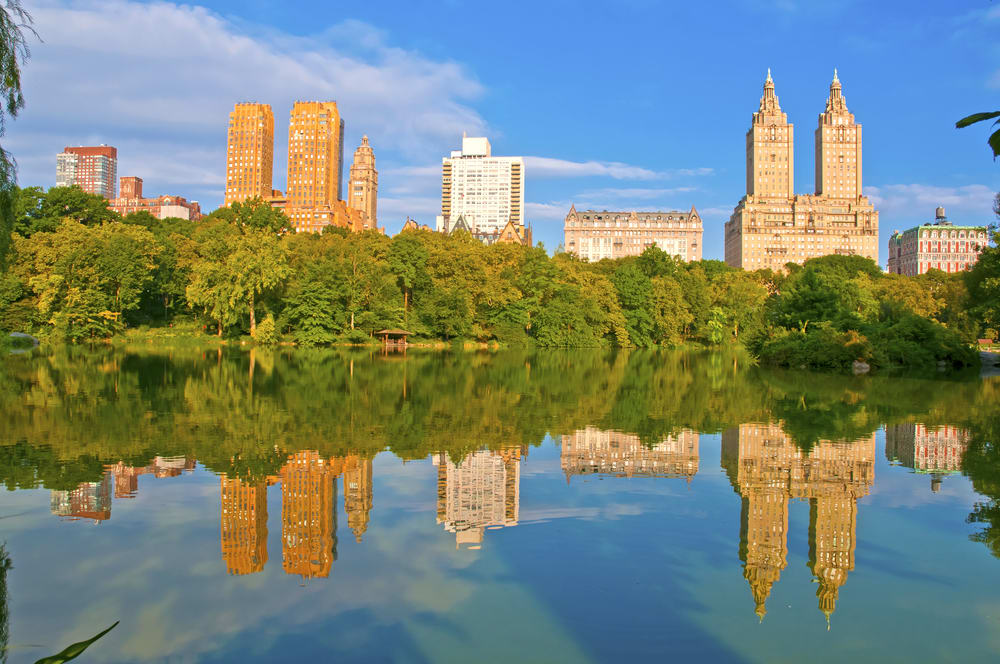 View of Twin-Towered Buildings
CENTRAL PARK WEST

Unlike most quaint historic neighborhoods, you definitely can't miss the street stretching alongside this enormous area that sweeps from
Columbus Circle
to 110th Street. If you're an architecture buff or simply love the way the New York skyline makes you forget the rest of the world around you, the stroll along Central Park West will become your favorite part of the city. The iconic twin-towered buildings and their majestic shadows that make up the horizon are simply mesmerizing and will leave something to be discovered or noticed with every roam through this area.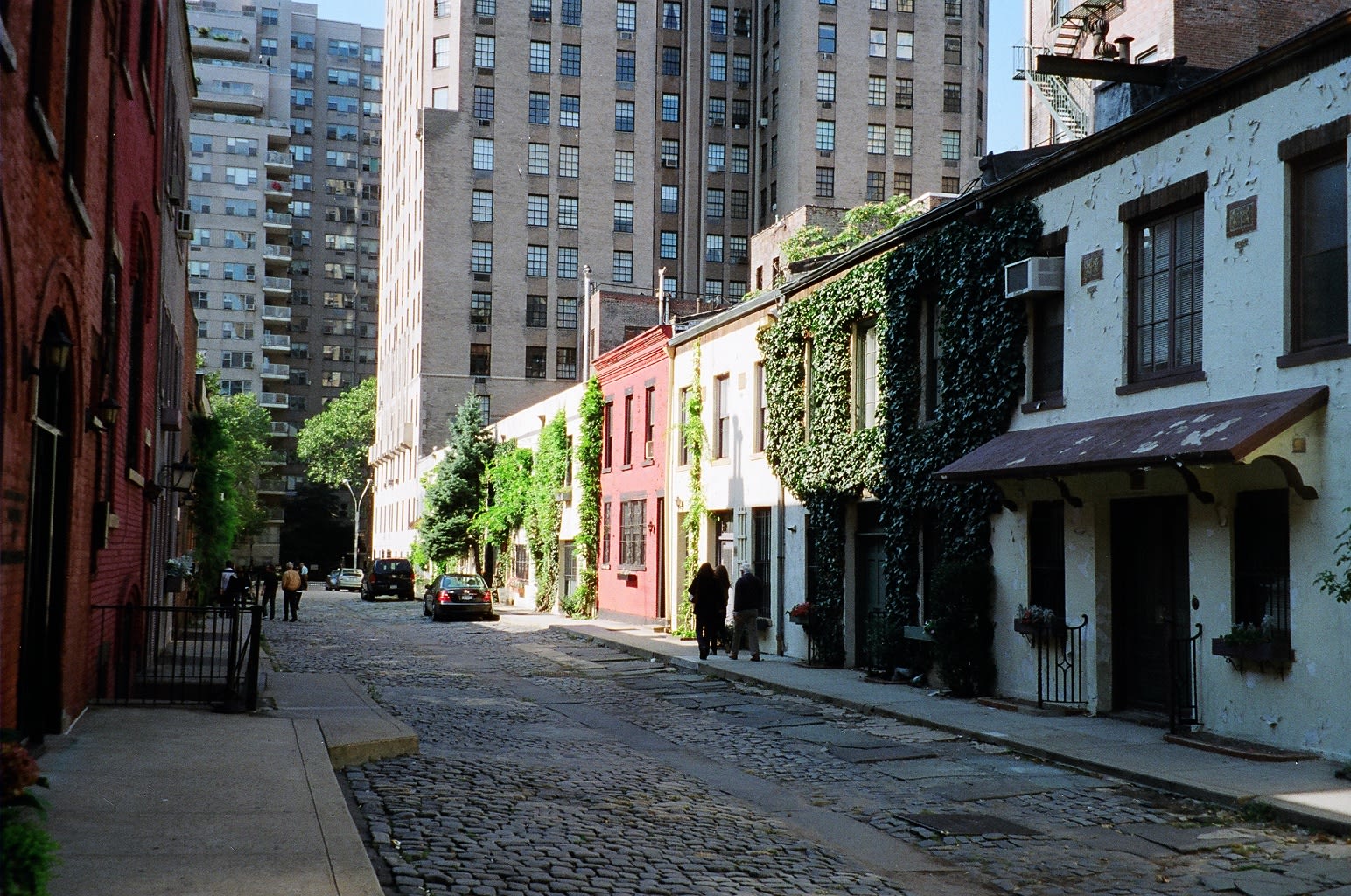 WASHINGTON MEWS

Only a block long and located in the land of tiny streets of
Greenwich Village
, Washington Mews is the opposite of the gargantuan Central Park West walk described above. Situated just north of Washington Square Park, this quaint street of stables-turned-NYU residences and offices is where you'll find both tourists looking for the perfect trendy city photo as well as art students staging their next project. Despite the foot traffic, that's all you'll find here on this charming, car-free street that has a way of captivating and transporting people into the past, removing them from the hustle and bustle of everyday life in the city. (And by default, making it an exceptional spot for an after-dinner date-night stroll!)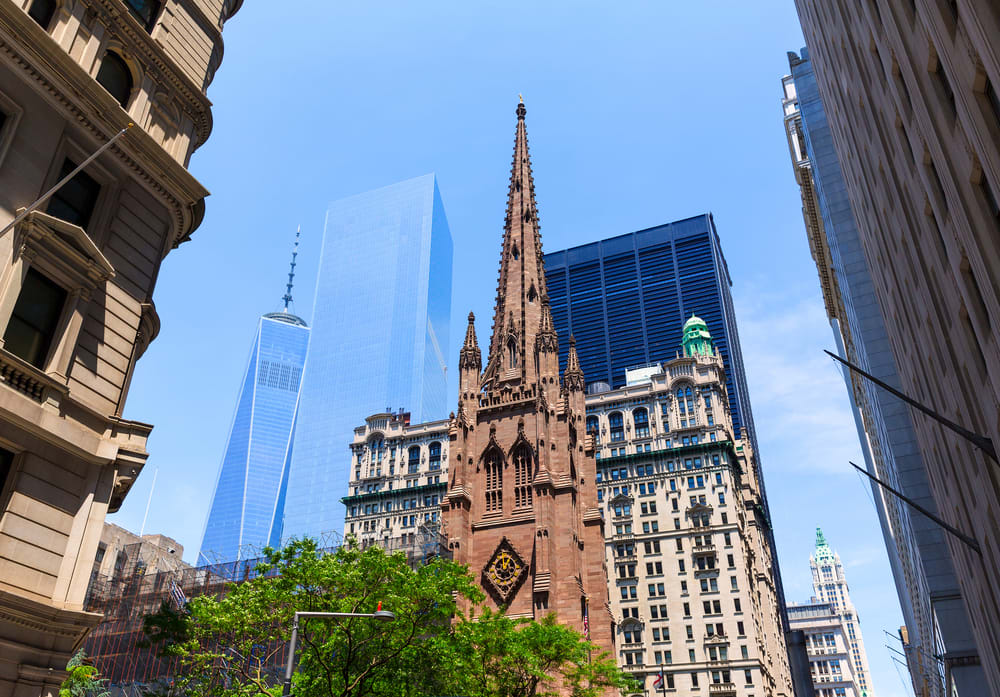 Trinity Church and Freedom Tower
CHURCH STREET

Named after the historic Gothic-style Trinity Church and located in the heart of the financial district, this small yet heavily traveled street is another locale where longstanding history meets the constantly developing 'new' New York. Despite heavy construction in the area, including the raising of the new World Trade Center Towers nearby, Church Street has remained resilient and maintained its character and historical significance through all the changes in the area. Church Street is also home to St. Paul's Chapel, a historic landmark built in 1765 that holds the reputation of being the oldest public building in continuous use in the city. While the street will eventually integrate itself into the skyline's development and become part of this younger city, it remains a lively and popular area that is certainly worthy of a visit from both locals and visitors alike.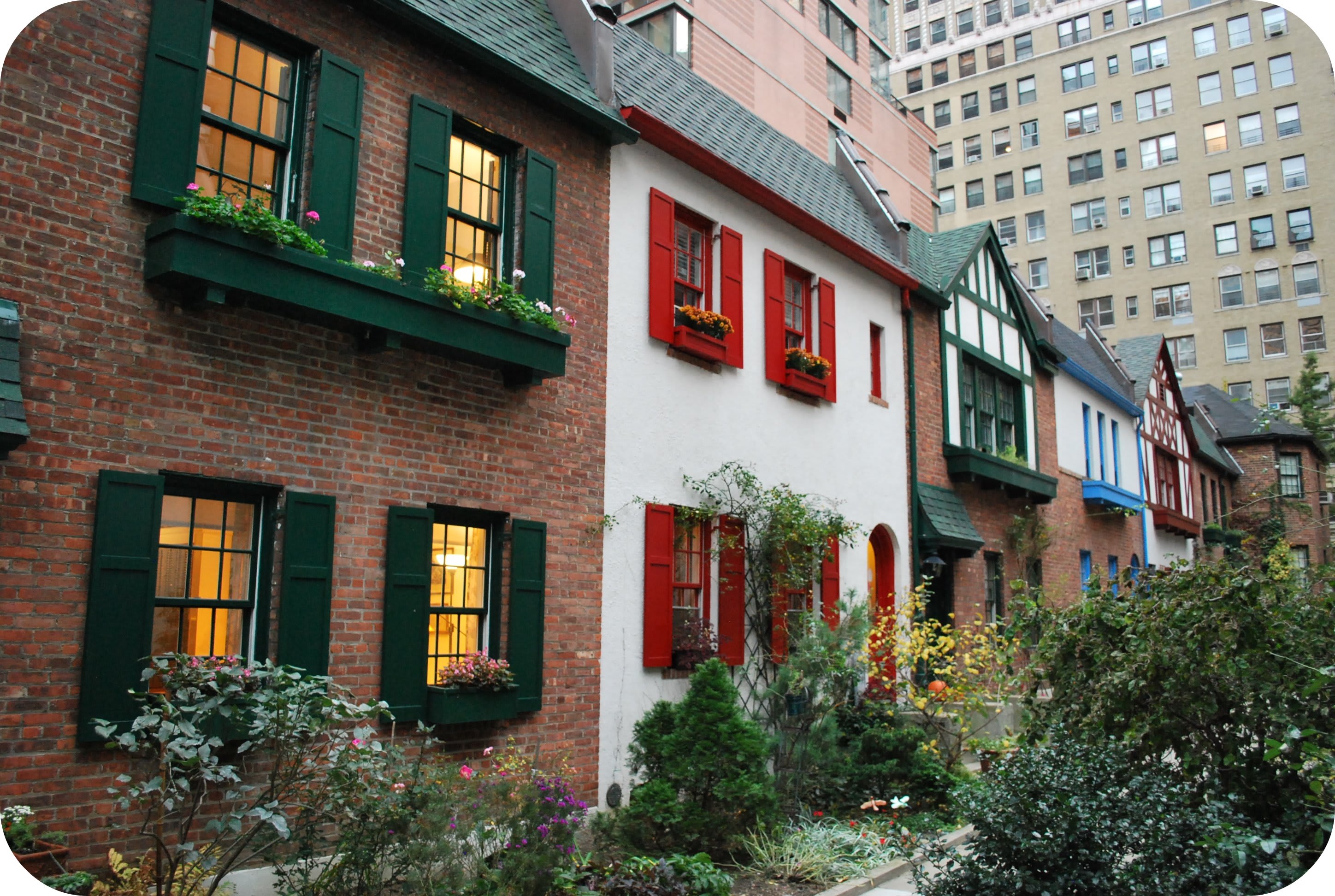 POMANDER WALK

Built in the 1920s and originally intended to become a high-end hotel, this complex of twenty-something two-story buildings has since been turned into the
Upper West Side
's most intriguing and interesting street. Tiny yet inviting apartments face an interior courtyard, making it somewhat of an escape from the high rises typical of the city. The street simply looks like something straight out of a fairy tale and is the perfect place to take a detour when exploring the Upper West Side.