Even though New York is a tourist destination for those from all over the world year-round, peak season tends to be the summer, hitting right about now and lasting through the beginning of fall. Manhattanites can't help but be bothered by the crowds that populate their regular coffee shops, date-night locales, and favorite shopping destinations. However, there are neighborhoods that get more attention than others, therefore we've assembled a list of spots for you to escape to on your off days from work to dodge the floods of visitors and enjoy summer in the city.
Shakespeare Garden, Central Park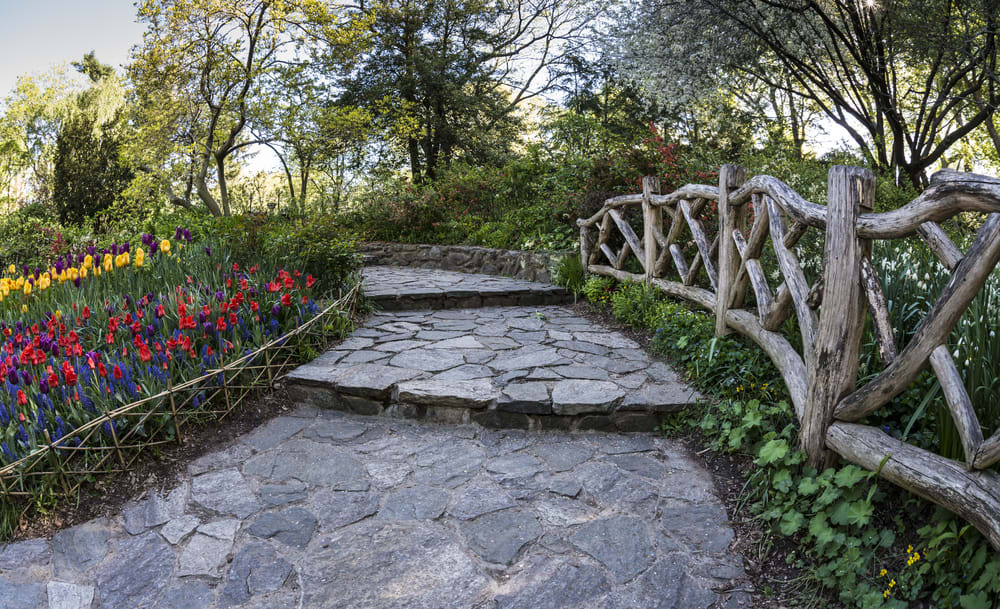 While Central Park is a Manhattan landmark and sees more than 40 million visitors each year, there are areas that are certainly more frequented than others. On the West Side of the Park you'll find Shakespeare's Garden, a 4-acre space overflowing with blooming flowers only mentioned in Shakespeare's works. Within the garden you'll find several places to sit, enjoy the scenery, and escape the hordes of people working their way through the park. The "Whispering Bench" is found in this part of the park, where you can sit on one end, whisper a message to someone sitting at the other end, and be able to hear each other perfectly. This area is truly magical, just like the images created in Shakespeare's works.
Park Avenue Armory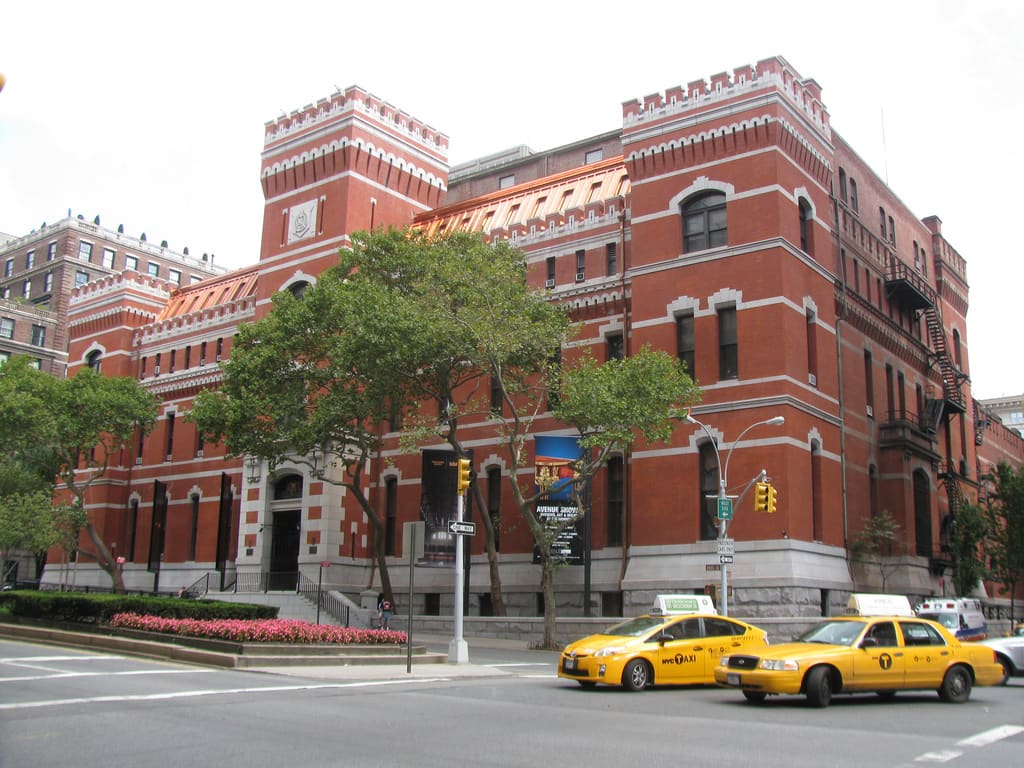 From uptown all the way to Manhattan's southern tip, the city is known for its beautiful and historic architecture. While many visit the Flatiron Building, Rockefeller Plaza, The Empire State Building, and The Chrysler Building, there are other hidden gems that are equally as beautiful and important to the city's past that are worth checking out as a Manhattanite. While slightly less glamourous than other NYC attractions, the Park Avenue Armory stands as the "single most important collection of 19th century interiors to survive in tact in one building," according to the city's Landmarks Commission. A remarkable, awe-inspiring place, the Armory hosts a variety of cultural events as well as guided tours that provide you with the opportunity to explore and experience this impressive architectural feat.
Neue Galerie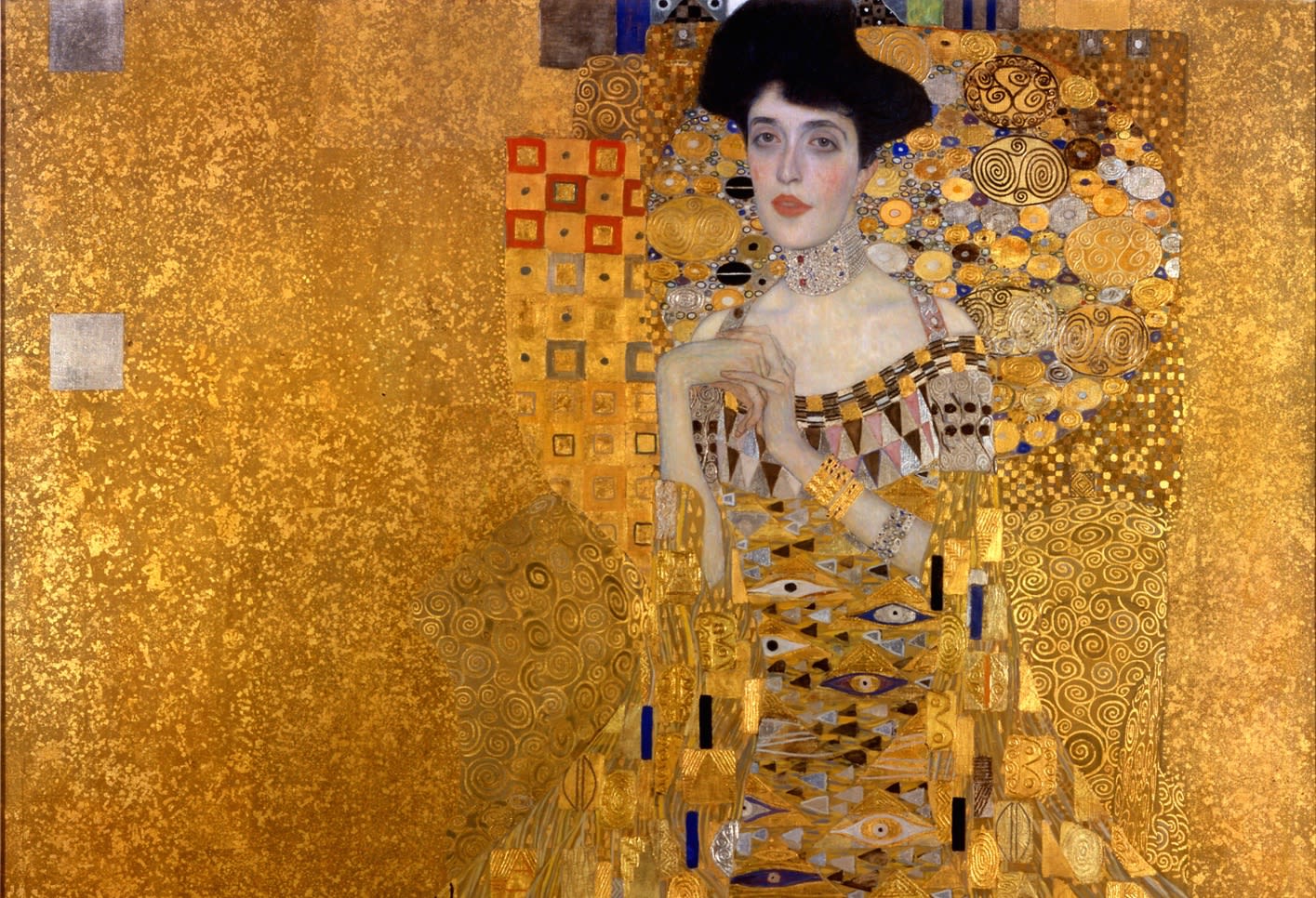 When it comes to art in New York, The Met and the MoMa seem to take all the attention, and rightfully so. However, there are other, fantastic galleries that feature art from more specific periods that will also take your breath away. The Neue Galerie is a space curated to showcase some of the most magnificent 20th century German and Austrian art and design. Located on the Upper East Side, the gallery was established in 2001 and features works by several artists including Klimt, one of whose pieces,
Portrait of Adele Bloch-Bauer I
, is rumored to have been the most expensive painting ever sold. A lovely, small space, Neue Galerie is a must see for locals and visitors alike.
Spa Nalai at the Park Hyatt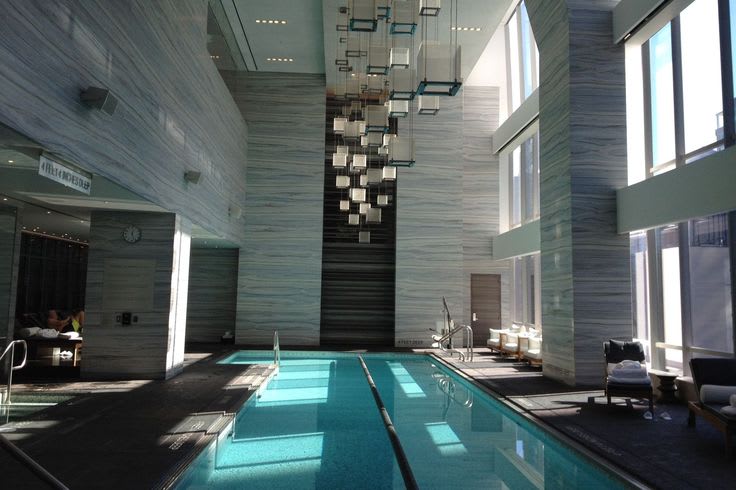 In the hot summer months, it can be difficult to find a pool not overflowing with people splashing, playing, and just trying to cool off. This can be an even more difficult challenge in Manhattan; however, one look at the Spa Nalai at the Park Hyatt will have you dying to take a dip. Located on the 25th floor of the
One57
building, this space not only has amazing views of the city but, if you're feeling like indulging, an all access pass to a lap pool stretched out below a chandelier that could double as a work of art, relaxing day beds, and luxurious spa treatments. Relax, rejuvenate, and recharge in this modern, serene space that will leave you never wanting go back to work on Monday.