With the weather warming up and the official start of the summer season just around the corner, it's time to take nightlife outside and gear up for al fresco dining and drinking at the city's best rooftop bars. Rooftop terraces offer everything from people-watching to sweeping views of the skyline and provide the perfect locales for every occasion, from first dates to buzzing happy hour to the celebration of a special event. Check out the following list for the best spots to raise a glass this summer.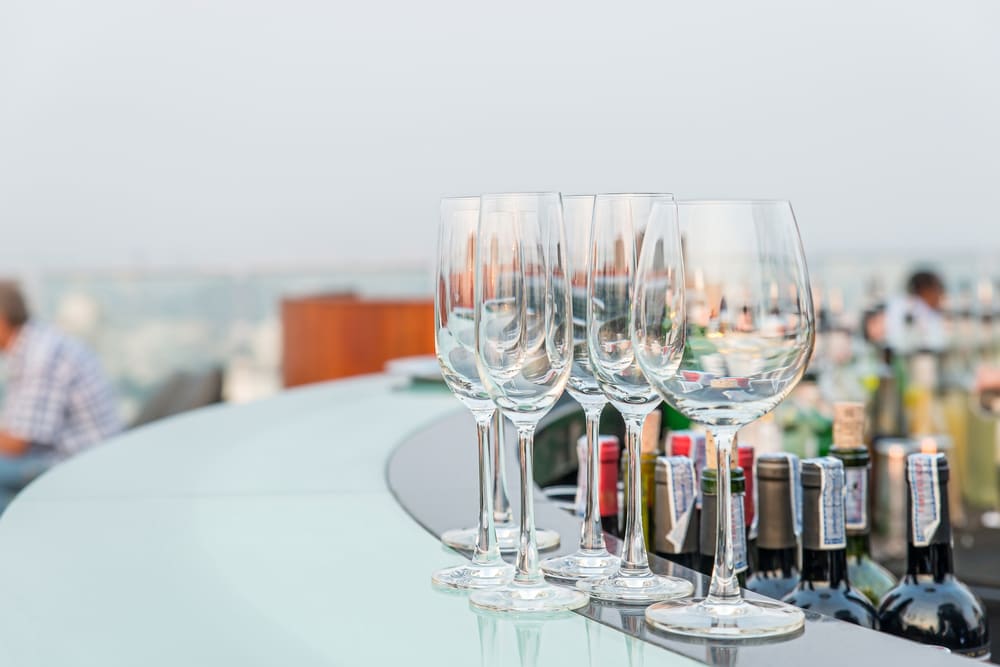 Gallow Green

Romantic, lush, and dreamy, this rooftop spot is unlike any other place in the city. Located in the trendy neighborhood of Chelsea and known for its atmosphere and the delicious, refreshing cocktails, Gallow Green lives up to its name as a magical, springy space guaranteed to provide a fantastic experience. Small dishes made to share are delicious and perfectly made, making it a great place to come after work with friends to get your night out started. Ivy covered trellises and live music only bump up the wow factor, transporting you into another world full of greenery that may just become your favorite spot in Manhattan.
The Skylark

A scenic rooftop setting serving up creative, tasty drinks and a flavorful menu of appetizers, The Skylark will have you feeling like a celebrity and leave you wanting to come back for more. Stunning views of the skyline and iconic areas of Midtown complemented by the star-strewn sky make for a spectacular and memorable evening in the city. Despite summer being a high season for out of towners, you'll find mostly locals here and a cool, swanky ambiance filled with shimmering lights and endless opportunities for engaging conversation. This place truly nails everything you would want from a rooftop experience and more.
Roof at Park South

Mouth-watering cocktails, attentive staff, and a simple yet beautiful design make the Roof at Park South the perfect spot to check out on a weekend night out. With a phenomenal view of Manhattan from the Flatiron district and bustling with great company, you may find yourself staying until close. Communal-style tables make for great conversation and wonderful stories and the delicious drinks will leave a lasting impression. A truly liberating spot, this rooftop bar provides a sublime setup with a great ambiance as well as portions that won't leave you feeling cheated, making you wish you could stay all night long.
Mr. Purple

A true gem of the Lower East Side, Mr. Purple boasts an almost 360-degree breathtaking view of the entire city providing a true downtown NYC experience. After a walk through the trendy, art-filled lobby of Hotel Indigo, an elevator will take you to the 15th floor to this slick bar little known to anyone other than locals. The welcoming atmosphere, accommodating service, and overall great energy makes for an ideal space to spend a summer night. The ambiance is something out of a Manhattan movie, and despite the high-season crowds, the impeccable views will make you feel like you're the only one in the room, even just for a minute.